To create a gigabit society, we must unlock FWA 5G potential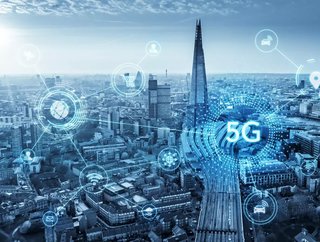 Wim Van Thillo, Co-founder and CEO of Pharrowtech, explores how 5G FWA will offer greater bandwidth and improved spectral efficiency
In a world of data-driven transformation, 5G will change how companies, governments, and consumers interact and do business, enabling ground-breaking innovations and new services. Global economies have recognized the potential of 5G and the commercialisation of 5G networks is gaining momentum across the globe. 5G is expected to become a key driver for industrial development, leading to improved user experiences and facilitating further digital transformation. Consumers' appetite for high-quality internet is constantly growing and they are looking for ultrafast, reliable connectivity. With business and everyday life increasingly managed online, meeting consumers' needs has become more important than ever. 5G offers faster speeds, lower latency, and massive capacity that will change the face of the fixed wireless access industry.
GSMA Intelligence data reveals that nearly 500 operators around the globe offered FWA as of mid-2021, and the 5G rollout is driving further adoption. The impact of this technology is more than evident in fixed wireless access services. ABI research predicts the FWA market will reach 180 million subscriptions, and 5G FWA will account for 40% of the FWA market, by 2026. As 5G deployments accelerate, operators are leveraging the technology to offer FWA services that provide ultrafast internet to everyone, everywhere. 
5G FWA: Next-Generation Broadband Connectivity
The global rollout of 5G has pushed 5G FWA to become the fastest-growing segment of the home broadband market worldwide. 5G FWA uses mmWave spectrum to enable multi-GHz speeds, with latencies as low as 1ms that can match the response time of fixed connections. FWA has, until recently, been powered by previous-generation wireless technology, but 5G is proving to be an enabler to FWA thanks to its additional capacity, making it an option for next-generation broadband. 5G networks will have 10 to 100 times the capacity of 4G networks, making FWA a practical alternative to fibre. 
Utilising Unlicensed Spectrum
Currently, most 5G FWA deployments are using a mid-band spectrum, but mmWave is increasingly becoming popular due to its higher bandwidth capacity which enables it to deliver connectivity on par with fibre or DOCSIS technologies. ​​5G mmWave technology falls roughly into the 30GHz–300GHz frequency range. The mmWave spectrum is a key element of 3GPP 5G as it enables the multi-gigabit data rates that 5G promises. Although most of today's mmWave usage is focused on the licensed spectrum ranges used by tier-1 operators, a currently underused unlicensed band in the 60 GHz range can amplify network connectivity. 5G and high-speed FWA ​networks​ will become the essential infrastructure in offering capabilities beyond higher speeds to include quality and low latency ​that will underpin the future of gigabit societies. 
Increased Revenue Streams
Apart from selecting the best range on the spectrum, operators must look at setting strategies to efficiently monetise FWA services. Operators can look at forming unique FWA packages to fit bandwidth and data demands and bundle them with value-added services to increase adoption rates. They should also explore additional revenue generation opportunities such as cloud gaming, high definition video streaming, and augmented reality / virtual reality-based applications for various industries. All these things combined can fuel demand for 5G FWA services as well as increase operator revenues. 
5G FWA continues to progress with increasing speeds, new innovations, and generating more revenue streams. The combination of all these factors will allow 5G FWA to prove itself as a reliable source of ubiquitous connectivity and facilitate the development of a gigabit society.