Connection in the time of COVID-19: BT predicts 2021 trends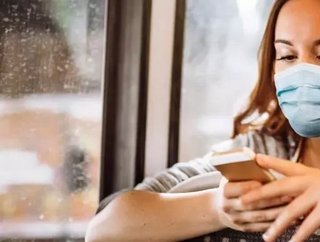 As 2021 draws nearer, Nathalie Vafiadis and Fotis Karonis of BT, share their predictions for the coming year...
2021 is drawing nearer by the day. With Halloween and a US presidential election (almost) out of the way, and a locked down holiday season approaching like a freight train, Mobile Magazine is reaching out to some of the leading executives in the telecom space to get a feel for the trends that are likely to shape the coming year.
This week, we're hearing from , chief technology officer of the BT's Consumer unit, and , chief technology innovation officer for BT's enterprise unit, as they paint a picture of COVID-19, the new normal, and a world in the process of becoming more connected than ever before - even in the time of social distancing. 
An appetite for connectivity
"Connectivity is more important than it ever has been, and 2021 will see the reliance on our network continue to grow," says Vafiadis. "We have adapted to a much more virtual way of working, learning and communicating. Many of us are using video platforms to communicate more than ever, both to collaborate with colleagues while working remotely and to keep in touch with family and friends." 
An earlier report from Deloitte backs up her assertion. As the world transitioned to a largely remote way of working this year in response to the pandemic and resultant lockdowns, the demand placed on telecom carriers and network operators, as well as the data centre industry, has skyrocketed. "As a ripple effect of the pandemic, significant increases in data consumption have been observed globally as entire populations shift to working and being educated from home due to social distancing," notes the report. 
In 2021, Vafiadis predicts that our collective appetite for video and data will only continue to grow as people begin to expect the same connectivity experience they get at home when they're mobile. 
"5G will continue to be rolled out to even more cities and towns across the UK to meet that demand. We can also expect to see 5G deployment expand to more commuter towns and suburban areas, as well as places with high footfall historically, such as city centres, railway stations, high streets and stadiums," she adds. 
Karonis also notes that this additional connectivity will continue to permeate the enterprise space as well, fueling new applications and solutions in the healthcare and digital services industries. "If we take the NHS as an example, we're seeing lots of innovation around virtual GP consultations; remote patient monitoring; AI-enabled triage and diagnostics and population level health analytics," he explains. 
However, Karonis also cautions businesses against continuing to view technology as "simply a cost", noting that found that "a significant proportion of UK businesses still view new technologies as a cost rather than an investment to help boost growth." He adds that "Much of the slow adoption of emerging technology can be linked to the early roll out of 5G, and we anticipate this trend to change over the next couple of years." 
5G ramps up
As more and more 5G networks spin up and expand across the world, both Vafiadis and Karinos maintain that 2021 will be a milestone year for 5G applications in the enterprise and the home.  
Vafiadis insists that, "2021 will see even more 5G applications come to life. We've already seen some exciting examples of how 5G can enhance experiences and operations, from revolutionising the way fans can watch sport with Augmented Reality (AR), to a remote-controlled ultrasound scan over 5G. The next era of 5G will bring even more for consumers, businesses and vertical sectors – from mobile cloud gaming, to real-time health monitoring, and even more immersive mobile AR. As more of these are developed, and as more 5G enabled devices come to the market, customer uptake will continue to grow." 
Karinos agrees, adding: As the 5G network continues to roll out across the UK, it will support the delivery and uptake of other emerging technologies like IoT, AI and VR. 2021 will see the growth of 5G which - coupled with these technologies - will play a critical role in fuelling the post-Covid recovery and digital economy; by boosting productivity, delivering new customer experiences and creating new business models.