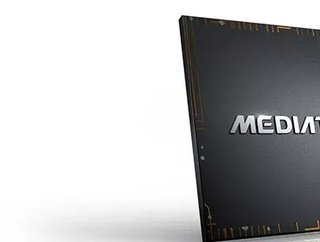 Mobile Magazine profiles Taiwanese fabless semiconductor company, MediaTek, which provides chips for wireless communications, and handheld mobile devices
MediaTek was founded in 1997 by Tsai Ming-kai as a Taiwanese fabless semiconductor company providing chips for wireless communications, high-definition television, handheld mobile devices like smartphones and tablet computers, navigation systems, consumer multimedia products. Its current Chief Executive Officer is Rick Tsai. 
It is claimed that MediaTek is the world's 4th largest global fabless semiconductor company, powering more than 2bn devices each year. It is a market leader in chipset sales for smartphones, Smart TVs, Voice Assistant Devices (VAD), Android tablets, feature phones, and optical disc products. We build chips that are less about connecting people to their devices and more about connecting your devices to what matters. Connecting to the things that shape our lives, makes us smarter, healthier, and improve everyday life.
MediaTek's technology is "built with humans in mind" to enhance and enrich life. We believe technology has to be great and great technology should be accessible to everyone. MediaTek wants to make the world a more inclusive place, where smart and connected is an equal opportunity. 
MediaTek's core businesses 
The company has several businesses central to its operations. These are the industries Mobile, Home and Automotive. The semiconductor provider says it ensures our chipsets share core technologies across these platforms – so every market segment benefits from a single piece of our intellectual property. MediaTek is known for advances in multimedia, AI and expertise delivering the most power possible – when and where needed. Plus our chipsets are optimised to run cool and super power-efficient to extend battery life. Always a perfect balance of high performance, power-efficiency, and connectivity.
Mobile: MediaTek places high-end features on mid-tier devices and powers a large amount of the world's feature phones and smartphones to give everyone equal access to information.
Home: MediaTek says it is a global market leader in Home Entertainment products, including Digital and Smart TV, optical and Blu-ray players, routers and the newest Voice Assistant Devices (VAD). The company is also involved with the personal IoT space with a series of wearable chipsets, including the latest Biosensor module and technologies like Narrow Band Internet of Things (IoT). 
Automotive: Automated driving is the next frontier for MediaTek. Autus, its automotive solutions and automated driving products suite uses cutting-edge technologies like mmWave, machine learning, and advanced visual processing solutions (V-ADAS). Technologies like sensors, near- and long-range connectivity solutions, and multiple, powerful applications processors are quickly becoming as prominent in automobiles as engine and aerodynamics technologies, the company said. 
MediaTek's chips are used around the world. They are found in 20% of homes globally and nearly 1 of every 3 mobile phones is powered by MediaTek, with expertise and technology solutions across brands and global consumer markets.