Commscope's top outdoor wireless networks trends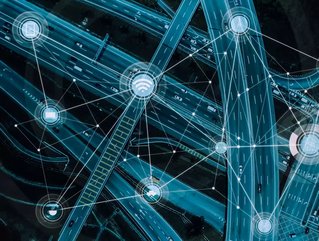 Douglas Rankin, Vice President of Sales for Europe at Commscope, breaks down the coming impact of Massive MIMO, 5G, and OpenRAN on European telecoms.
Building a future in which connectivity is truly ubiquitous and accessible for all has been a core trend in the telecoms industry for some time. To help achieve this goal, operators are accelerating their rollouts of 5G networks, while disaggregation of the RAN continues as Open RAN deployments gain serious traction and usher in a new generation of products and innovative technology.
Let's take a closer look at these industry trends. 
5G & Massive MIMO
According to CCS Insight, it's expected 60% of all phones sold in Western Europe and North America in 2021 will support 5G connectivity, growing to 85% in 2024. To support new 5G devices, we're seeing operators focus on pragmatic implementations of 5G networks by assessing which deployments can benefit from active massive MIMO (multiple input/multiple output) deployments. 
Massive MIMO substantially increases spectral efficiency to deliver more network capacity and wider coverage. However, operators have to determine if the extra costs and real-world power requirements associated with active MIMO deployments are justified, or if a passive antennae configuration will suffice. Indeed, initial higher-end massive MIMO deployments in certain geographic locations have reportedly struggled to keep up with power demands and are routinely shut down for hours at a time to conserve energy.
From our perspective, massive MIMO deployments are optimally suited for areas with high traffic demand or high rise buildings, while sites with moderate traffic in low rise urban/suburban areas are candidates for passive antenna solutions.
As we learn more from the initial 5G rollouts worldwide, we can already see that 5G networks based on passive 5G 8T8R solutions have proven very competitive and deliver an excellent 5G user experience both in urban and suburban areas.
Open RAN
Open RAN deployments are also gaining traction and ushering in a new generation of products and innovative technology. This is because Open RAN supports truly open and interoperable interfaces within and between the various subcomponents of the RAN: the radio, hardware, or baseband unit and software.
This paradigm drives innovation by encouraging the growth of an expanded supply ecosystem – while reducing capital costs and single vendor 'lock-in' through open interfaces and commodity hardware platforms. 
Open RAN offers several advantages for mobile operators. Firstly, Open RAN helps lower costs with commercial off-the-shelf (COTS) processing equipment for the baseband unit (BBU) and commoditisation of the RU hardware.
In addition, Open RAN supports the disaggregation of software from proprietary hardware, thereby facilitating the creation and rapid deployment of new services and operational solutions. What's more, Open RAN supports a more robust supply chain ecosystem as new vendors enter the market. 
Moreover, Open RAN will continue to play a significant role in accelerating the rollout of 5G infrastructure by enabling equipment interoperability.
In Europe and Africa, Vodafone has confirmed plans to start Open RAN trials, with initial trials expected to focus on mobile calls and data services across 2G, 3G and 4G. Additional Vodafone Open RAN trials involving 5G are expected in the future. It should be noted that Vodafone recently became the first mobile operator to activate a live Open RAN 4G site in the UK.
Although the COVID-19 pandemic and resulting shutdowns have noticeably impacted the global deployment of 5G networks, there's ultimately no doubt that rollouts will continue to accelerate to support the host of new devices and heightened need for optimised connectivity across the globe.
The trends we're seeing today around active massive MIMO and Open RAN deployments will therefore continue apace, as our networks evolve to cater for a new generation of products and connectivity demands.