Comcast announces world-first test of 10G modem technology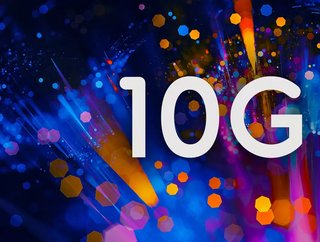 Comcast Cable has completed the first test of 10G capable of delivering multigigabit speeds using a Duplex DOCSIS 4.0 system-on-chip (SoC) cable modem
Telecommunications company Comcast has completed a successful world-first test of a prototype 10G modem technology using a Duplex DOCSIS 4.0 system-on-a-chip (SoC) cable modem. The new technology, according to Comcast, is capable of delivering multigigabit speeds to "tens of millions of homes."
In the lab test, the system-on-a-chip delivered upload and download speeds faster than 4 gigabits per second (Gbps) powered by 10G network technology. Charlie Herrin President of Technology, Product, Experience at Comcast Cable, said: "As our 10G journey continues to accelerate, customers will reap the benefits of ever-increasing security, reliability, and speed."
Comcast's series of 10G milestones
Today's announcement is the latest in a series of 10G milestones from Comcast. In October 2021, the company announced a successful test of a complete 10G connection using a virtualised cable modem termination system (vCMTS) powered by DOCSIS 4.0 technology. 
That announcement followed major 10G milestone announcements in April 2021, of the first-ever live lab test of a 10G system-on-chip (SOC) and October 2020, of a trial delivering 1.25 gigabit-per-second (Gbps) upload and download speeds over a live production network using Network Function Virtualisation (NFV) combined with the latest DOCSIS technology.
"The great strength of our smart network design is that we are able to exceed our customers' demands today, even as we continuously evolve to meet the needs of the future. As our 10G journey continues to accelerate, customers will reap the benefits of ever-increasing security, reliability, and speed," Herrin said.