Chinese telcos end 2020 with over 370mn 5G subscribers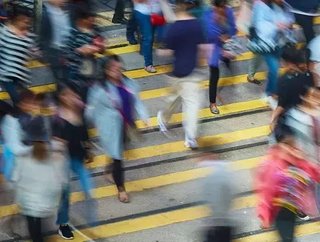 China continues to lead in terms of 5G adoption, with China Mobile, China Telecom and China Unicom massively growing their 5G subscribers last year...
China's 5G rollout continues to steam ahead of other markets, as the number of 5G subscribers across the country continues to grow. The country's 5G market is dominated by its three state-owned operators, China Unicom, China Telecom and China Mobile, all three of which have massively expanded their 5G subscriber bases in the past 12 months. 
China Mobile, which is the world's largest telecom by number of subscribers, began 2020 with around 6.7mn 5G subscribers. The operator has revealed that, as of the end of January, it had more than 169.9mn 5G subscribers. The company had a particularly strong December, adding more than 17.6mn subscribers during that month alone. 
China Telecom's 5G subscriber base grew its own subscriber base by over 10.6mn customers in January of 2021 alone, reaching over 97.1mn subscribers by the end of the month. 
China Unicom also experienced dramatic growth over the past 12 months, closing out 2020 with approximately 70.8mn 5G subscribers, a figure which the company notes accounts for around 23% of its total customer base. 
Both China Unicom and China Telecom have stated that the speed and expanse of their network buildout is largely due to the fact the two companies are sharing their network infrastructure between them. 
"In the first half of 2020, [we] maintained focused deployment while closely collaborating with China Telecom to advance "co-build co-share" of 5G network. It successfully doubled the 5G network deployment pace and capability, achieving 5G network scale, coverage, and quality as comparable with the leading operator," China Unicom Chairman and CEO Wang Xiaochu said in a recent statement to the press.
All three carriers have been building and deploying new base stations throughout the country's largest cities at an accelerated rate. As of December, China Mobile had already deployed over 350,000 5G base stations throughout the country and, between them, China Telecom and China Unicom finished 2020 with more than 700,000 active base stations throughout china. 
So far, only major cities like Beijing and Shenzhen have full 5G coverage, although that is expected to extend to include Shanghai in the coming months.