China's 5G electricity consumption to grow by 488% by 2035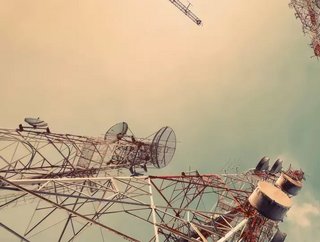 The 5G rollout in China is on track to transform the country's digital economy, create trillions in economic impact, and be a sustainability nightmare.
China's digital economy is on track to become a polluter of nightmarish proportions by the middle of next decade. According to a new report by Greenpeace, electricity consumption in Chinese data centres and 5G base stations is expected to grow by a staggering 289% between 2020 and 2035. 
5G specifically is expected to increase its energy consumption by an alarming 488%, from 50.4bn kWh in 2020 to 296.5bn kWh in 2035. Last year, 61% of China's digital infrastructure was powered by electricity generated by coal-fired power stations. By 2035, that mix is barely expected to drop below 40% (if the most optimistic targets for China's plans to decarbonise by 2060 are met). 
"Internet companies in China must commit to achieve 100% renewable energy and carbon neutrality across the supply chain by 2030. At the same time, policymakers can help enable this transition by mandating the use of 100% renewable energy and providing financial incentives for companies to shift to wind and solar. Digital technology should be a solution to the climate crisis, not a growing source of emissions," said Greenpeace East Asia climate and energy campaigner Ye Ruiqi.
Greenpeace's report paints a bleak picture, both for the planet and the Chinese government's own sustainability ambitions. The PRC has committed to completely decarbonise the country by 2060 - but emissions are expected to continue soaring all the way up to 2030, and the country's digital industries could continue to rise long after that. 
"Explosive growth in digital infrastructure does not need to mean growth in emissions. Technology companies have the potential to catalyse real emissions reductions via investment in distributed renewables projects and direct purchase of wind and solar energy, among other strategies. But some of the industry's biggest players, including Alibaba and GDS, have yet to issue 100% renewable energy or carbon neutrality commitments," said Ruiqi.
5G isn't just a sustainability issue in China. A recent report by Ericsson noted that, "As traffic demands continue to surge, the idea of deploying 5G in the same way as its previous generations become progressively unlikely," due to the "dramatic increase in energy consumption of mobile networks," it would mean.
Not only do internet and communications companies need to seek out more renewable heavy energy mixes, but 5G is going to require some more innovative approaches to ensure that increased power demand doesn't translate into serious environmental damage.