China speeds up 5G rollout for 2021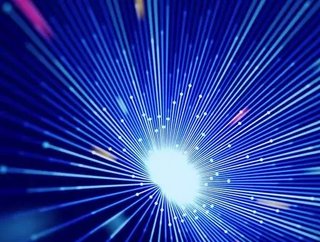 The country's three state-run operators, China Telecom, China Unicom and China Mobile, are set to invest heavily in 5G network development...
China will increase its 5G base stations by at least 600,000 in the next 12 months in a bid to accelerate its new network rollout, new reports reveal.
An estimated $20bn of investments in 5G infrastructure will be made in 2021 by Chinese operators and authorities who are dedicated to rolling out the new technology as quickly as possible.
Despite this monumental effort, the Asian superstate will have many years of development to come, because according to estimations by , president of the China Unicom Research Institute, complete 5G coverage in all regions will require approximately 10mn 5G base stations. 
The network creation has provided China's domestic vendors with a thriving environment following international sanctions that have seen many equipment contracts cancelled. Operators most heavily invested in the rollouts are China Mobile, China Telecom and China Unicom, which have already collectively installed 700,000 5G stations in 2020. 
Huawei and ZTE will continue to be primary vendor beneficiaries of 5G capex spending in China. Ericsson and Datang Mobile will also manage a minor portion of the 5G radio access network (RAN) spending. Nokia withdrew from the Chinese 5G RAN due to low margins but is still participating in the 5G core deployments.  
Network cooperation
, China's minister of industry and information technology said operations were based on co-construction and network sharing, in combination with the development of 5G applications for 10 unspecified industry verticals and the potential release of some millimetre wave (mmWave) spectrum for 5G services. 
Currently, China Telecom and China Unicom share their 5G RAN rollouts and further asset-sharing between the operators may soon be forged. China Telecom and China Unicom collectively invested $11bn on shared 5G infrastructure in 2020 and ended the year with an estimated 400,000 5G sites. Meanwhile, China Mobile invested $15.2bn on 5G networks in 2020 and ended the year with approximately 330,000 5G sites.
Subscriber uptake
China is steaming ahead globally in terms of 5G subscriber volume too, with the investment of operators reflecting subscriber uptakes. By the end of November 2020, the nation announced it had seen a rise from 114mn 5G customers in June, to 147.4mn 5G customers, equating to 15.5% of its total mobile customer base of 943.7mn. China Telecom reported that almost 23% (79.5mn) of its 351mn mobile subscriber base had become 5G customers by November last year.
However, China Unicom, which has a total mobile customer base of 307mn subscribers, has yet to release its 5G customer numbers. Until November 2020, the operator counted 5G subscribers with its 4G users – a total of 269mn. 
According to reports from the China academy of information and communications technology show, China's shipped 144mn 5G phone units from January to November 2020. This accounted for 51.4% of total phone shipments last year.
China's swift adoption of 5G will also increase demands for electronic and battery metals. The new generation of phones requires high-efficiency power amplifiers that run on gallium arsenide or gallium nitride. The need for increased power to run 5G applications is also driving firms to produce larger lithium-cobalt batteries.