China set to build 700,000 5G base stations by end of 2020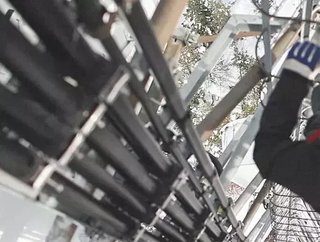 The PRC has already built more 5G base stations than the rest of the world combined...
China has smashed its own goal to build half a million 5G base stations by 2021 after exceeding its original target by almost half a million. Tallies also suggest the number will hit 750,000 by the first quarter of 2021. 
The figures, which were released by China's Ministry of Industry and Information Technology (MIIT), also reveal the country had more than 180 million devices connected to the 5G network. 
The world-wide 5G network infrastructure is set to double in size by 2021, according to a recent by Gartner, and China has been active in its efforts to lead the world with its next-generation, ultra-fast wireless technology.
A massive undertaking
Experts have called the 5G base station roll-out "impressive", though point out it is still only a fraction compared with China's huge base of 1.2bn 4G users. This, they say, creates a situation where consumers have held off signing up with expensive 5G plans because the service, though fast, lacks enough attractive apps and services.
However, the Chinese media outlet Sina News reported MIIT's vice-minister, Lui Lieong, as saying; "The good infrastructure has spurred a range of new 5G-based applications. For instance, the smart education sector has witnessed the emergence of new education models such as ultra-high-resolution, remote interactive teaching powered by 5G, immersive teaching with augmented and virtual reality technology and hologram classrooms during the Covid-19 pandemic."
To put the 700,000 base stations figure into perspective, complete coverage across China will require 10mn 5G base stations. According to , CPPCC member and president of the China Unicom Research Institute, the cost of the venture is predicted to top $280bn.
In September, MIIT minister Xiao Yaqing, also reportedly told the , that 5G users in China currently topped 60 million.
In an official statement issued by China Unicom, the telecom said; "While endorsing 5G network construction, we also put an increased focus on accelerating the promotion of 5G applications. In order to meet the needs of the mass market, we launched feature services such as ultra-high definition live broadcasts, cloud-based games and cloud VR solutions which are intended to be exciting and engaging, as well as providing the highest quality information and telecommunications services for our customers."
International strife
The 5G announcement comes on the heels of international strife with the United States, as President Donald Trump led the worldwide charge against the use of Huawei's 5G equipment and software in international rollouts of the tech. Many countries globally have cancelled their contracts with the Chinese technology and communications giant and are replacing network hardware with Nokia and Ericsson components, while Google is prohibited from working with Huawei, costing the multinational an estimated $12bn in lost revenue.
But according to reports, Chinese President Xi Jinping views 5G networks and data centres as critical in the building of China's new, digital infrastructure. The country's telecommunications system is considered an essential part of China's drive towards better connectivity for consumers and businesses.