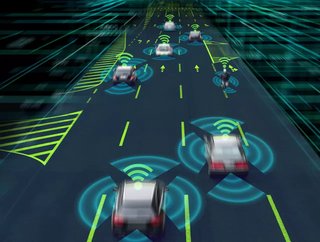 With roads becoming more congested and urban populations swelling, could 5G help make public transport a viable, sustainable option?
The need for efficient, and affordable public transportation has never been greater. Urban populations around the world are continuing to grow. In 2018, 55% of the world's population lived in cities. By 2050, the United Nations' Revision of World Urbanization Prospects estimated that the figure will have grown to 68%. The global migration from rural to urban, combined with overall population expansion, could result in as many as 2.5 billion more people living in cities by the middle of the century compared to today - almost the combined population of India and China in 2021. 
Congestion is becoming a major issue throughout many urban areas, and rural communities still remain cut off from one another and their urban neighbours by poor infrastructure and public transportation. In London, the UK's most congested city, drivers lost an average of 69 hours each as a result of being stuck in traffic last year, and the researchers conducting the report noted that - thanks to lockdowns and reduced travel as a result of the COVID-19 pandemic, "the amount of time lost due to traffic was considerably lower in 2020, compared with the previous year." 
At the same time, it has become an incontrovertible fact - at least, if you're willing to listen to scientists instead of the Joe Rogan podcast - that the climate crisis has approached, reached, and passed a tipping point in the last few years. 
While there's still a chance that we can mitigate a large amount of the damage through swift, decisive, and collective action, the fact remains that large areas of the planet are in imminent danger of becoming uninhabitable, threatening global food supplies and the loss of both life and property.   
In order to cope with growing urbanisation, the need for radical climate reform, and the effects of the climate crisis we have been unable - or unwilling - to avert, public transportation needs to rise to the task.  
The speed at which these changes need to take place, and the scale at which they need to be delivered, is considerable. Just as the need for public transportation reaches an all time high (and given the fact that neoliberal governments like the UK and US have a more-or-less 0% chance of nationalising their infrastructure) public transportation has, ironically, a long road ahead of it. However, smarter technology - integrated at a fundamental level into increasingly smart cities - may be the answer and, if things like the internet of things (IoT), big data analytics, and automation are to transform public transportation, they'll need to be underpinned by 5G. 
5G De-congestion 
As researchers Ali Gohar and Gianfranco Nencioni note in their report The Role of 5G Technologies in a Smart City: The Case for Intelligent Transportation System, "enables a new kind of communication network to connect everyone and everything." They add that 5G's impact on both economies and societies will be "profound", and add that it will be a vital foundation in the creation of the "Intelligent Transportation System".
That impact is quantified in a recent report from Vodafone on the impact of 5G and IoT technologies on the UK's net zero targets. "If the UK is to meet its climate change goals, it needs to deliver emissions reductions that are as big, fast and cheap as possible," says Andrea Donà, Vodafone UK's Chief Network Officer. To do that, he continues, digital technology will be "an exciting part of the picture" and play a pivotal role in three crucial, high-emissions industries in the UK: manufacturing, agriculture, and transport. Where transport is concerned, the report notes that emissions from surface transport have remained "virtually unchanged since 1990", making transportation the UK's biggest source of carbon output. 
By harnessing digital solutions that involve intelligent traffic monitoring systems and ubiquitous networks of IoT sensors - what Henk Koopmans, Chief Executive Officer of Huawei's Research & Development division in the UK, calls "A ubiquitous internet … the World Wide Web of Things'' - traffic congestion, Vodafone estimates, could be eased to the point where UK transport emissions could be lowered by as much as 6.6-9.3mn tonnes annually. Vodafone's report notes that Intelligent Transportation System investment "creates benefits not just around emissions reduction and air quality, but also improving journey times for public transport as well as private car transport to support the expansion of city centre economies."
However, this suggestion is still a relative adjustment of an existing model. More radical change could be accomplished with more impactful results. 
5G Driving Sustainable Public Transport 
In the Swedish capital of Stockholm, a fully electric, fully-automated, 5G-powered public transport solution is already being trialed. By harnessing the ultra low-latency connectivity of 5G networks (something currently being driven in the states by companies like Google's Waymo and Uber as another potential revenue scheme that could one day eliminate the need for gig economy workers) the Swedish knowledge hub and testbed Urban ICT Arena (in partnership with Ericsson, Telia, and Keolis - a public transport company) are deploying and testing 5G-connected, self-driving electric minibuses. 
The pilot was launched in September of last year on the island of Royal Djurgården – one of the most popular green areas and tourist destinations in Stockholm. The autonomous, electric minibuses slowly toured the island for about two weeks with marked success. It's a long way from releasing publically-funded electric vehicles (or full sized buses) into heavily congested urban centres, but it's a start. 
Written by Harry Menear