Bahrain celebrates hitting 100% 5G coverage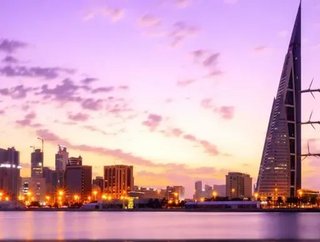 The tiny, island nation is the first country in the MENA region to achieve full 5G services...
Bahrain has announced the completion of its initial 5G rollout, making the Gulf country the first in the region – and one of the first worldwide to experience full 5G coverage.
Steaming ahead of their global competitors, including the UK (which aims to have implemented 100% 5G services by 2027) Bahrain has put ICT development at the forefront of its digital strategy. 
Geographically linked to Saudi Arabia by a famous causeway, Bahrain has long been considered a progressive Middle Eastern nation. Despite experiencing some ongoing political conflicts, Bahrain is a stable business hub and its 1.5mn-strong population is now able to access the high-speed service.
According to Bahrain's Ministry of Transportation and Telecommunications, two of the country's three mobile operators now have full coverage, prompting a new wave of opportunities for streaming, gaming and supply chain technologies. 
Bahrain has long been considered a strategic base for technology companies in the Gulf because of its tolerant stance to foreign nationals. In 2020 Amazon Web Services also launched the region's first hyper-scale data centre in the Kingdom.
Opportunities
Researchers estimate that there will be more than 1bn 5G connections by 2023. Bahrain's nationwide rollout places them at the forefront of this global technological advancement for B2B and B2C applications.
The Kingdom has encouraged innovation and investment in the telecoms sector and was the first GCC member to open and liberalise its telecoms market. Bahrain is also one of the region's only telecoms markets with no restrictions on VoIP services.
Local investment experts hope the rollout will attract more heavyweight technology firms companies to Bahrain to make full use of the wide range of next-generation products and services now available. 
Bahrain's telecoms sector attracted an estimated $2bn in investments between 2009 and 2019. In line with ambitious economic diversification efforts, the Kingdom's ICT sector now accounts for nearly 3% of national GDP.
Bahrain offers internet bandwidth to connect to regional nodes in MENA, Europe, the Americas, Asia, and Australia, with the region's lowest latency. This means speeds are 90-95% faster when hosting the Kingdom.
Meanwhile, rapid progress on 5G is continuing to be made across the Middle East and the Gulf states.
Speaking about the achievement, H.E. Engineer Kamal bin Ahmed Mohamed, Bahrain's Minister of Transportation and Telecommunications said, "We are continually striving to ensure that the Kingdom of Bahrain maintains its position among global leaders in this crucial sector. This includes ensuring availability and deployment of commercial 5G services and enhancing readiness for next generation ICT services such as the Internet of Things and Machine-to-Machine communications." 
He continued, "Moreover, it is a clear indication that our ongoing national digital transformation and Bahrain's Economic Vision 2030 strategies are on track. We are confident that our potential to generate, use, and ultimately export innovation will be pivotal for the growth and diversification of our economy towards high value-added sectors such as content development and Artificial Intelligence."
He added, "Rapid access to information is essential to innovation, particularly for next-generation services. In this way, 5G is a crucial step in Bahrain's ongoing transition from net consumer to net producer of technological innovation."