AT&T wants to build the US' "first 5G community"
In collaboration with JBG Smith, AT&T has unveiled plans to develop National Landing in Washington DC into a 5G-fueled smart city testbed.
There's plenty of hype surrounding the potential for low-latency, high-capacity 5G to finally deliver on the promise of smart cities. Increased connectivity means more IoT devices can talk to each other faster, and more compute infrastructure can be placed nearer the network edge in order to support everything from fleets of drones and autonomous vehicles to AI monitoring. 
Deloitte China's report on 5G in smart cities from 2019 notes that "5G-led ubiquitous sensor networks" are "a cornerstone of smart city development." That need for ubiquitous 5G connectivity and IoT saturation is brought up time and time again as a key tipping point in the transition from traditional urban planning with smart applications to a truly smart city. While 5G has made tremendous progress in the two years since Deloitte's report came out, the number of urban developments around the world that could even begin to claim anything close to 5G and IoT ubiquity remains very small. 
Now, however, US carrier AT&T is looking to change that. 
Earlier this week, AT&T announced a new partnership with Maryland-based real estate firm JBG Smith for an extensive development of National Landing, a massive district in the heart of Washington DC.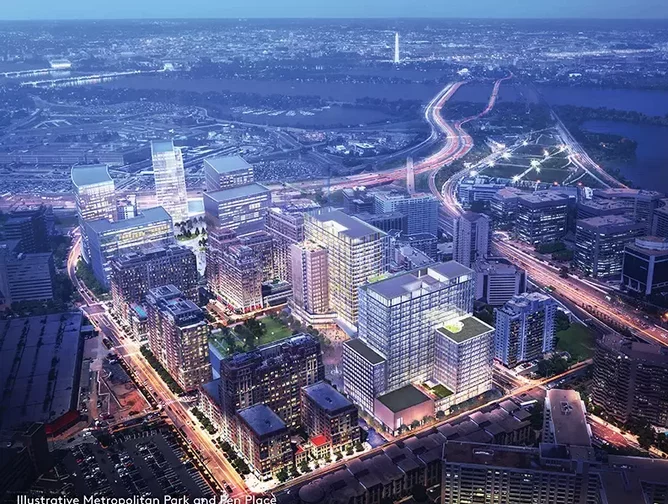 National Landing - The US' "first 5G community"
Located within walking distance of Amazon's new HQ2 (which JBG Smith is also developing), Virginia Tech (where JPG is currently contracted as the master developer for the university's new billion dollar Innovation Campus), Boeing's East Coast headquarters, Reagan National Airport, and the Pentagon, National Landing is probably one of the most strategically situated real estate developments in the US - if not the world. 
JBG Smith already owns 6.8mn square feet of existing office space and 2,856 residential units, 808 units currently under construction plus another 7.2mn square feet of additional commercial, multi-family, and retail development opportunities in the district. If any organisation can help deliver the necessary footprint for achieving ubiquitous coverage, it's JBG.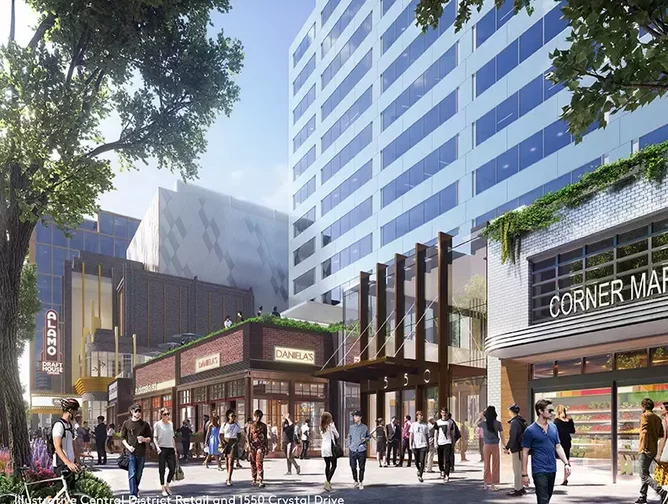 AT&T has partnered up with JBG Smith to fully integrate its 5G network throughout National Landing, in a project which the company claims will "deliver one of the most robust network infrastructure deployments in any urban environment." 
The combination of extensive 5G coverage with local area compute edges could, AT&T claims, "make National Landing a prototype for smart cities of the future and create a unified consumer experience across asset types," as well as create opportunities to deploy autonomous vehicles, immersive retail and entertainment experiences, and fully automated buildings.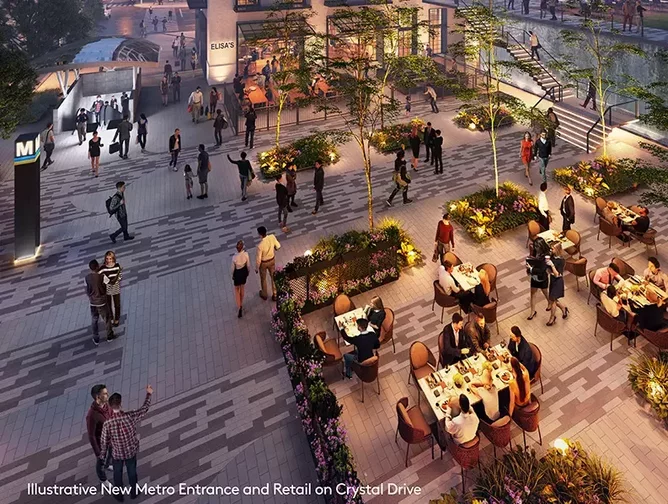 The companies reportedly envision National Landing as a "canvas for smart city innovation in industry clusters such as defense, cybersecurity, cloud and edge computing, IoT, and AI.
 "The development of 5G, AI, cloud and edge technologies is helping usher in the next level of how technology can improve lives," said Mo Katibeh, who leads AT&T's Network Infrastructure and Build. 
He added: "Together with JBG SMITH, we intend to build a true smart city from the ground up that will allow future innovators to use AT&T's network to unlock new capabilities through city-wide edge solutions that can serve specific business locations and everyday users at home or on the go. This includes enabling immersive virtual and augmented reality and the massive IoT connections that will become a hallmark of National Landing as the most connected city in the country."
US Senator Mark Warner (D-VA) welcomed the project, calling it a monument to "American competitiveness" to see "collaboration of leading private sector organisations to promote 5G deployment."