The ancient art of small cell camouflage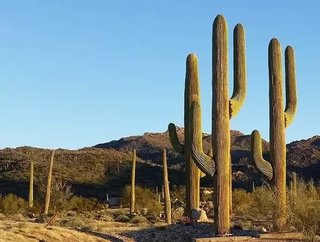 The global 5G rollout is prompting a shift in tactics for the venerable industry of digital infrastructure concealment...
I just moved to the countryside, to a port town on Korea's east coast with a population of slightly less than 100,000 people. At night, the sun sets behind mountains blanketed by thick forest (and, at the moment, snow) and if you turn 180 degrees you can see the harbour, where tankers hide away from winter storms and the ferry leaves twice a week for the Japanese port of Sakaiminato and then, much later, Vladivostok. 
My wife and I went hiking on Saturday, out into a winding valley scattered with the occasional temple and a few fibreglass statues of local wildlife long since eradicated from the area. 
A friend told me about a conversation he had once with an old teacher, a Korean man who still remembered the war. They hiked the same trail and, as they rested on a wide, crooked stone overlooking 200ft of empty space above the valley floor, he said solemnly, "you know why there are no animals in these woods? We ate them all." 
While I didn't see any asiatic black bears, cranes or deer (of which there are still large herds, unthreatened by predators and undeterred by the locals), I found myself staring into one patch of foliage in particular, my eye drawn by something that looked just as out of place among the Korean Pines (the country's national tree) as a black bear on the hunt for honey and wood grubs. 
It was a 5G radio mast, disguised quite convincingly as Pinus koraiensis, perched halfway up a mountain more than 5km from anything more built-up than a 400 year-old Zen Buddhist temple. Looking down at my phone, I saw the proof: five bars.  
The art of hiding in plain sight
If you take a drive into the town of Scottsdale, Arizona, turning off State Route 101 to pass through Grayhawk, Chauncey Ranch and North Scottsdale, the roads - as they are in most rural parts of the state - are lined with cacti. If you pull off the road for a closer look, however, you'll find a number of these prickly green giants - the ones that stand about 20ft tall - aren't cacti at all. 
Image Courtesy of Valmont
They're a cunning fabrication, formed from a mixture of proprietary epoxy and radio frequency-friendly materials live PVC and Ethyl vinyl acetate, although the company that makes them keeps the exact blend of materials it uses close to its chest. 
The manufacturer in question is Valmont. Since small cell towers have been a reality, Valmont has been helping local districts and mobile network operators (MNOs) to keep their impact on the landscape to a minimum. 
The result is that, if you live in an area where Valmont, or a company like them, has done a project, you probably pass dozens of small cell towers every day and don't even realise it. 
Valmont offers its camouflaged cell towers through its Larson brand - which had previously worked building fake habitats at Disneyland. 
The first Mono-Pine camouflaged cellular tower was created in 1992 under the brand and, since then, the art of hiding communications infrastructure from the public's gaze has come on in leaps and bounds. 
"With unique features like antenna branches and matching antenna "socks," the antennas are virtually invisible," boasts the Valmont website. The company makes pine trees in Denver, palms in Florida, Redwoods in California, and 20ft cacti in Scottsdale, Arizona.
Image Courtesy of Valmont
Valmont aren't the only players in the game, though. And the US isn't the only country that has long made an effort to reduce the "visual pollution" of cell towers. 
US company Stealth Concealment estimates it builds around 350 new "trees" every year, and camouflaged small cells can be found pretty much everywhere, from South Africa to Malaysia and South Korea (like the one I saw on a hike last Saturday). 
A dying art
The global rollout of 5G is the biggest single infrastructure project in the history of telecommunications, and with it, the long-established art of hiding small cell infrastructure inside facsimiles of local flora might be about to go the way of the asiatic black bear on the Korean peninsula (currently, the population count stands at around 50, and is strictly monitored). 
Because 5G operates at a far higher frequency than 4G LTE networks, even the minimal, purpose-developed materials used by companies like Valmont can end up blocking the signals. At the same time, we are going to need an order of magnitude more 5G sites than we needed for 4G and 3G before it, particularly as MNOs start to roll out the ultra-fast high-band mmWave portions of the spectrum. 
As a result, you can't put a 5G mast inside a giant cactus or fibreglass statue of an asiatic black bear, and if you made enough fake trees to accommodate all the 5G antennas that MNOs need to make their networks function, the visual pollution would be unavoidable (and probably exacerbated) anyway. 
That's not to say that companies like Valmont are going out of business. If anything, they're busier than ever, integrating 5G cell sites into street lights, traffic lights, telephone poles, and the local architecture. 
In Scottsdale's historic (and pugnaciously twee) Old Town district, Valmont is working with the city (as well as other local governments across Arizona, New Mexico and Texas) to ensure that the panoply of new 5G cell sites mange to blend together ubiquity and the act of blending in. 
Image Courtesy of Valmont
"There's no form factor we won't consider using," said Mark Schmidt, general manager of communication concealment at Valmont in a . 
"Our goal is to bridge the gap between the aesthetics in a community, what a jurisdiction would like to see and what the wireless carrier requires as a form factor. ... But the most natural fit here will be traffic lights and street lights."
As the global 5G rollout continues, from Seoul to San Fernando, the venerable art of cell site camouflage isn't dead, but rather adapting to find new ways of hiding in plain sight.