5G will account for 54% of mobile data traffic by 2026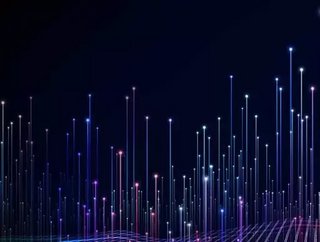 Global mobile traffic will reach an estimated 226EB per month by 2026, says a new report by Ericsson...
The massive growth of 5G networks globally will drive up mobile data traffic by a factor of 4.5 by 2026, with smartphones at the epicentre of the development, suggests a .
The data, which is supplied by the Swedish telecom giant Ericsson, anticipates significantly increased consumption of data and energy in North East Asia, South East Asia and Oceania, with the Middle East and North Africa predicted to have the highest growth rates. 
The mobile data traffic surge is being driven by a growing amount of data-intensive content like video streaming and gaming, better devices, and networks with throughput from several generations of network technology. 
Mobile phones currently generate 95% of mobile data traffic globally, with video streaming accounting for 66% of that total. 
Smartphones will continue to be the biggest generators of the global total of data traffic, but the usage will be split more evenly between laptops and other mobile devices. Video streaming is also set to increase, with predictions showing it will soon generate 77% of mobile data traffic. 
But by 2026, an estimated 6bn people worldwide will be actively connected to the internet through a range of devices, while smartphones will account for 54% of the mobile data traffic total.
The report states there will be 1.2bn smartphones in India by 2026, with the industry showing strong growth, motivated by the uptake of 4G technology and the working from home directives driven by COVID-19. Reliance of mobile devices in the region has increased current monthly traffic from 13.5GB per user per month in 2019, to 15.7GB per month in 2020, a figure that will rise to 13GB per month in 2026.
Sustainability
The Ericsson report follows the release of another by the GSMA and ZTE, which forecasts energy consumption by mobile networks globally, will increase three-fold by 2025 as a direct result of the new 5G rollouts. The report called on mobile providers to work on energy-efficient solutions to network consumption, which according to the Paris Climate Agreement, must see networks become 100% carbon neutral by 2050. 
However, other reports say that the environmental benefits of 5G will outstrip the consequences of extended networks and data traffic.  
of the Green Earth Institute at believes the technology will streamline processes to such a degree, that the current, global carbon footprint will be massively reduced and therefore justify any impact 5G introduction creates. New 5G networks combined with IoT and AI, says Cho, will maximise energy savings in industry and manufacturing. 5G will also reduce the need for domestic travel, streamline traffic systems, reduce water and food waste and will even benefit endangered wildlife by facilitating tracking programmes. 
Cho writes, "5G technology with IoT will be able to increase energy efficiency, reduce greenhouse gas emissions and enable more use of renewable energy. It can help reduce air and water pollution, minimise water and food waste, and protect wildlife. It can also expand our understanding of and hence improve decision-making about weather, agriculture, pests, industry, waste reduction and much more."
But Cho's utopian vision doesn't consider the impact of device production. According to a report by , smartphone shipments will increase by 200mn units in 2021, while another suggests 5G handset production increased by 700% in 2020. 
For example, Huawei will produce a total of 74mn 5G smartphones in 2020, while Apple's 5G smartphone production will total 70mn units.
, Associate Professor in the School of Mechanical Engineering at Canada's McMaster University, has been the carbon footprints of smartphone, laptop and tablet manufacture since 2005. He points out that the environmental impact of chipset production alone for smartphones leaves a large carbon footprint. Aside from this is the infrastructure required to manage vast volumes of data in the form of giant colocation centres and network bases.  
He says, "We found that the ICT industry as a whole was growing but it was incremental. Today it sits at about 1.5%. If trends continue, ICT will account for as much as 14% for the total global footprint by 2040, or about half of the entire transportation sector worldwide."
Belkhir continues, "For every text message, for every phone call, every video you upload or download, there's a data centre making this happen. Telecommunications networks and data centres consume a lot of energy to serve you and most data centres continue to be powered by electricity generated by fossil fuels. It's the energy consumption we don't see."
He adds that the most damaging devices to the environment are smartphones. While smartphones consume little energy to operate, 85% of their emissions impact comes from production with a smartphone's chip and motherboard requiring the most amount of energy to produce as they are made up of precious metals that are mined at a high cost.
Emotional uptake
The rise in smartphone uptake raises other questions related to device use. show that currently, 73% of parents in the West believe youngsters should own a mobile phone by the time they are 12, while a recent German showed a direct correlation between excessive mobile phone screen time and disruptive, compulsive behaviour patterns. 
However, a published this week by researchers at Lancaster University in the UK, debunks this theory, as their findings did not see an increase in negative behaviours within the controlled group. 
Study author and senior research associate says of the evidence, 'It is important to consider actual device use separately from people's concerns and worries about technology. A person's daily smartphone pickups or screen time did not predict anxiety, depression, or stress symptoms."
Shaw adds, 'Additionally, those who exceeded clinical "cut off points" for both general anxiety and major depressive disorder did not use their phone more than those who scored below this threshold.'   
If accurate, the findings will be reassuring for nations experiencing the largest uptake of technology and traffic data.
According to Ericsson's data, North America is set to see the highest usage levels, predicted to reach 49GB per month in 2026. The US market's large traffic output is due to a smartphone-savvy consumer base and video-rich applications in combination with large data plans that drive traffic growth. 
The report also points to the adoption of immersive consumer services such as VR and AR. In 2026, 5G subscription penetration in North America will be the highest of all regions at 80%.
Remarking on the US 5G market, , Principal Analyst at GlobalData suggests the rate of US uptake will be economically positive. She says, "5G technology is the revenue opportunity of the next decade, and carriers are in a race to increase their 5G footprints and technical capabilities in time for what they hope will be a big Christmas selling season for 5G with the iPhone 12 on the market."