5G on track for half a billion users by end of 2021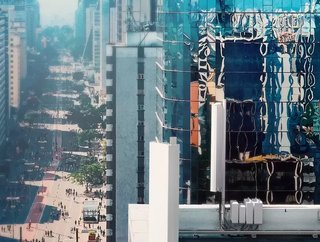 Ericsson's Mobility Report finds that 5G remains the fastest-adopted mobile generation in history, averaging a million new subscribers every day.
The rate of 5G adoption around the world continues to defy expectations. 
According to the Ericsson Mobility Report, 5G remains the fastest mobile communications generation in history, both in terms of download speed and subscriptions. Right now, around a million people are signing up to some form of 5G connectivity every single day, and the industry is on track - according to Ericsson - for over half a billion 5G subscribers worldwide by the end of the year. 
The Next Phase of 5G 
"We are in the next phase of 5G, with accelerating roll-outs and coverage expansion in pioneer markets such as China, the USA and South Korea," said Fredrik Jejdling, Executive Vice President and Head of Networks at Ericsson. 
This next phase, Jejdling explained in a statement to the press on Wednesday, will see more advanced use cases for 5G start materialising, which will allow for the true connectivity sea change akin to the ways in which 4G revolutionised things like video streaming, ride hailing services, and other on-demand applications. He added that, "Businesses and societies are also preparing for a post-pandemic world, with 5G-powered digitalisation playing a critical role." 
The knock-on effects of 5G as an enabler of other technologies - particularly the Internet of Things (IoT) - are also beginning to be felt in a big way. "Massive" IoT technology connections, underpinned by technologies like Narrow Band IoT and Cat-M, are expected to increase by as much as 80% before the end of the year to reach almost 330mn connections. By 2026, Ericsson forecasts that technologies will comprise 46% of all cellular IoT connections.
Adoption Will Continue to Differ Between Markets 
Currently, Ericsson reveals, 5G adoption continues to be strongest in North America, North East Asia (China, South Korea, and Japan), and within the GCC countries (like the UAE and Saudi Arabia). Adoption in Europe, it notes, is likely to remain behind the rest of the world thanks to a "slow start". 
 THe GCC in particular, is making proportionally astounding strides with regard to 5G adoption. In 2019, GCC markets were among the first in the world to launch commercial 5G services. By 2026, Ericsson forecasts that its member states will manage a combined 62mn 5G subscriptions, accounting for "the second highest 5G market penetration globally.