5G tech could grow global economy by $1.5trn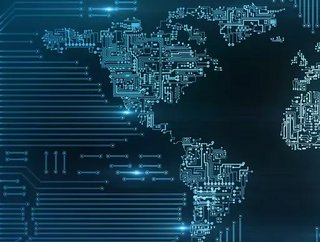 A new report from Huawei suggests stellar economic growth via next-gen networks...
Chinese technology and telecom firm Huawei has carried out research showing that 5G technology could be vital to a global recovery from the post-pandemic downturn.
The report shows 5G will have a significant impact on reversing the disruption caused by COVID-19, especially in key industries such as manufacturing, transport, logistics, healthcare and renewable energy, generating an additional $1.5trn in revenue across these sectors by 2030.
According to the STL Partner studies commissioned by Huawei, countries are attempting to reignite their economies through the implementation of 5G networks. Data suggests this will improve efficiency and facilitate better revenue growth across all industries. 
An improvement in industry tech, including monitoring and control in manufacturing, as well as better connectivity in the healthcare sector and transportation, is a predicted benefit of 5G adoption. Further productivity has been pinpointed in the areas of traffic management, optimisation and routing, which could, the report predicts, lead to as much as $200bn in additional benefits globally. 
Although accurate economic recovery forecasts won't be available until 2022, current evidence suggests the industries that will benefit most from 5G are those that haven't been devastatingly impacted by the pandemic. However, an upsurge in recovery isn't expected until 2025, making the consequences of COVID-19, difficult to assess. 
Social benefits
But the benefits of 5G aren't only economic. Research indicates there will be an acceleration of digital healthcare through the introduction and expansion of 5G infrastructure. As a result, more than a billion patients could be treated remotely by 2030 as the demand for virtual consultations increases. Functions such as AI-enabled triage, population health analytics, patient monitoring and diagnostics will be key sectors of innovation.
To maximise the potential of 5G in these areas and to speed up the implementation, the STL Partner report suggests , and states that operators need to acknowledge where 5G will bring more value and identify and prioritise how best the connectivity can be used.
In conclusion, the report states that the benefits of 5G must be supported by cross-government collaboration, industry leaders and telecoms operators in order to be fully realised. While 5G can transform industry and provide a route back to economic recovery, progress will only be made when agreements globally can be reached.