5G Spectrum auction takes place in Europe this month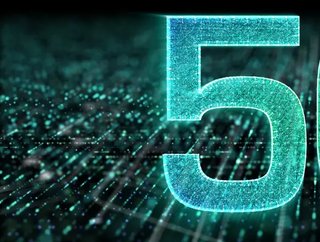 With the GSA 5G Spectrum auction taking place in Europe this month, Mobile Magazine explores what each country is doing for the event.
The GSA 5G spectrum auction is being held across Europe this month with several countries expected to take part, including Croatia, Spain, Portugal, and Norway. We find out what each country is doing for the event. 
But firstly, what exactly is the 5G Spectrum auction? The GSA 5G Spectrum auction is an event held worldwide to allow governments to sell the rights to transmit signals over specific bands of the electromagnetic spectrum. It also can allow them to assign scarce spectrum resources and usually lasts anywhere from one day up to several months, depending on when a winning bid is made. So, what are this year's participants doing for the auction? 
Croatia
Launched by the country's telecommunications regulator HAKOM, Croatia's 5G Spectrum auction will be conducted entirely through electronic bidding with participation requests being submitted until 11 June. For each one of the different frequency bands (700MHz, 3600MHz, 26GHz, and 3600MHz regionally), there will a specific procedure. 
HAKOM says that the format for the competition was chosen as a Simultaneous Multi-Round Auction (SMRA), while the location of each bidder's frequency blocks will be decided by an additional round of bidding using sealed bids. 
According to reports, Hrvatski Telekom (HT), A1 Hrvatska, and Telemach Hrvatska, three of Croatia's biggest mobile operators have expressed interest in participating. 
Spain 
For the 5G auction in Spain, the country has decided to cut the starting price of the event by an average of 15% from what it originally estimated. It is also attempting to promote operator investment by easing other conditions, although it was not stated what these were. 
Highlighting these changes, Spain's Ministry of Economic Affairs and Digital Transformation combined the starting price for the seven allocations available, which now makes it €995.5mn compared to the €1.17bn it originally estimated. 
The auction for licenses in the 700MHz frequency category is due to take place before 21 July, having been delayed due to COVID-19. The deadline for operators to take part in the sale and confirm, their attendance is 2 July. 
Portugal 
Portugal's 5G spectrum auction is organised by the National Communications Authority (Anacom) which approved a draft amendment to the Auction Regulations for June which aims to increase the daily number of rounds in the main bidding phase to 12. This speeds up the auction process without affecting the bidders' strategies. 
Anacom has reported that the progression of the auction is "particularly slow" having begun on 14 January despite the auction itself running smoothly. The regulator has said that it may consider other options, including the use of 1% and 3% minimum increments.
Norway 
While Norway's auction is taking place in September, the country is holding an "Auction Information Meeting" on 9 June. Hosted by the Norwegian communications regulator Nkom, it is due to be held between 10.00 and 11.00 on that day with Director Pal Wien Espen and divisional Director John-Eivind Velure presenting details of the upcoming event for frequencies in the 2.6 GHz and 3.6 GHz bands.