5G smartphone shipments rise 6.5% in emerging markets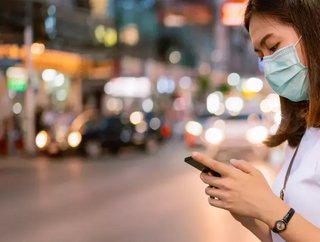 Despite total smartphone shipments dropping by 5%, the number of 5G phones rose noticeably in Q2, as 5G handset prices continue to fall.
5G smartphones are starting to move beyond the luxury and tech-obsessed demographics. It's a slow process, but the latest generation of handsets is starting to break through in emerging and frontier markets. 
New data from Counterpoint Research's Market Monitor Service found that, in APAC's emerging markets, sales of 5G phones rose by 6.5% quarter-over-quarter in Q2 of this year. Counterpoint's report does not reveal the full scope of countries included in its data - although India and Thailand (which saw the highest growth in 5G handset sales of any Southeast Asian country in Q2) are both named. 
Counterpoint also cited the fact that "emerging markets, especially Southeast Asia and the Middle East, are catching up in 5G infrastructure, leading to increasing demand for affordable 5G phones."  
The report - which also found that the number of smartphones shipped in APAC's emerging markets actually fell overall by 5% in the same period - attributes the growth in 5G sales largely to "excitement surrounding the release of Apple's iPhone 12, the Californian tech giant's first 5G capable device. 
At the same time as Apple attracted consumers with more purchasing power from the regions studied, more affordable devices sold by brands that include Chinese handset manufacturers like OPPO, vivo, Xiaomi and realme, have also driven strong sales growth throughout the mid-range and budget segments. 
Realme in particular was characterised as making an "aggressive" effort to expand into the affordable 5G handset space, with its share in its emerging market smartphone shipments rising from 8.8% in Q1 to 15.9% in Q2 - placing it in third place behind Xiaomi and Apple. 
While India and Southeast Asian nations are expected to continue to "sustain the current strong momentum" they are displaying for the remainder of 2021, the report notes that "the real difference will be made in 2022 when major countries in the region put 5G into commercial use."