5G network drives global 5G materials market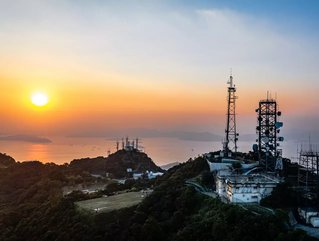 According to Frost & Sullivan, the 5G materials market is being driven by an expansion of the 5G network rollout
As the rollout of 5G networks increases, stakeholders face challenges related to transmission losses in electronic components, such as 5G antennas, filters, circulators, cables, and wirings, driving the need for high-performance materials with low-loss properties. Frost & Sullivan's recent analysis, Materials for 5G Infrastructure: Technology and IP Analysis, finds that antenna substrate is the strongest segment due to the rising demand for smartphones and a large number of planned base stations.
"Telecoms, connected vehicles, healthcare, and the Industrial Internet of Things (IIoT) are among the key industries focusing on adopting 5G communication. Successfully launching a full rollout of 5G networks requires an extensive implementation of 5G infrastructure," said Aarthi Janakiraman, TechVision Research Director at Frost & Sullivan. 
"5G materials are an essential part of 5G infrastructure, including the production of every 5G component, such as the antenna in package (AiP), switchers, filters, RF amplifiers, and cables. With the increasing number of antennas and base stations, the demand for 5G materials will proliferate," he added.
Using Artificial Intelligence

 
He went on to say that "new materials are being developed with the support of digital tools and platforms. Artificial intelligence (AI) is used across the entire research and development (R&D) process, including material selection, synthesis method optimisation, and production control. This opens up collaborative networks between chemical and material companies and digital solutions developers. 
"Further, the limitations of current materials such as liquid crystal polymers, polyimides, and fluoropolymers, which have high dielectric constant and high prices, are driving R&D efforts to develop high-performing and cost-effective alternative materials such as glass or polymeric resins, including polyphenylene ether and polyphenylene sulfide resins."
Materials for 5G Infrastructure: Technology and IP Analysis is the latest addition to Frost & Sullivan's TechVision research and analyses available through the Frost & Sullivan Leadership Council, which helps organisations identify a continuous flow of growth opportunities to succeed in an unpredictable future.