'5G inertia': European organisations dragging their feet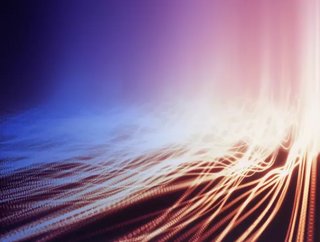 A new report from Sierra Wireless and the IDC finds almost 70% of European organisations do not currently have 5G, and 25% have no plans to adopt.
The 5G hype train is an infectious phenomenon. News about new network upgrades, infrastructure build outs, and shiny new 5G solutions fill the industry news cycle as the technology spreads across the world. 
However, new data from Sierra Wireless and the IDC may have picked up a disconnect between 5G's cheerleaders (who unsurprisingly tend to be the companies making and selling 5G products) and organisations' enthusiasm to adopt. In fact, the report points towards the fact that, while it's hard to find anyone outside of a Breitbart forum who disagrees with the fact that 5G is a transformative technological step change, the number of people actually clamoring to implement 5G into their cellular or mobile network services infrastructure is a lot lower than you might think. 
Sierra Wireless and the IDC's data focuses on the European market and, for starters, highlighted the fact that almost 70% of Western European organisations do not currently have 5G as a part of their cellular or mobile network services infrastructure. Even more shocking is the fact that nearly half (47%) of organisations said they had "given 5G consideration and decided against adoption."
Marc Overton, SVP EMEA and Chief Solutions Officer at Sierra Wireless, noted that "While every company is on a different journey with regards to their use and adoption of 5G, it is surprising to see the current level of inertia in Europe." 
When asked to explain why they had no plans to push 5G adoption, 58% of the organisations surveyed replied that they were happy with their current network infrastructure, and three fifths (61%) cited budget concerns as a reason for their inertia. 
That data punches a pretty big hole in some of the current narrative surrounding 5G adoption, hinting that the benefits and ROI may yet to be sufficiently established for most companies to take the plunge. 
According to Overton, this reticence stems from a lack of imagination. ""European organisations that are unsure about adopting 5G must think bigger than just the smartphone. 5G will enable a much broader ecosystem of communication devices and sensors to be utilised and will therefore reduce the total cost of ownership," he said. 
Overton added: "Upgrading to 5G also means that networks can handle large volumes of data with much faster response times. This change will bolster operations by allowing for network slicing on a single network, supporting historically conflicting use cases on a single network, including – for example – the remote control of trains and buses travelling at speed. The transportation is just one industry that is set to benefit from the technology as we herald a new dawn for public and private connectivity, with 5G being able to deliver the performance needed to connect medical devices in emergency vehicles, utilise autonomous robots in factories, and provide high performance backup connectivity to a range of businesses".