5G has the potential to solve connectivity issues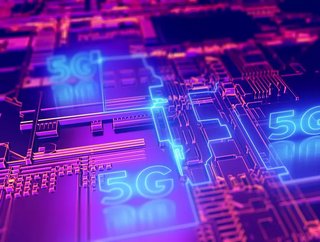 A new report by Guidehouse Insights has found that 5G could solve internet connectivity issues by allowing for better data sharing with the cloud
Guidehouse Insights has released a new report which says that 5G could help solve connectivity issues by allowing edge computing devices to better share data with the cloud. The report, called 5G Can Supercharge Edge Computing for IIoT, describes the role of 5G in the industrial internet of things (IIoT) and how it can benefit companies. The report also provides example real-world use cases with recommendations for stakeholders interested in implementing the technology.
"As factories and industrial settings become connected to the cloud, the volume of data can quickly grow unmanageable, being so large as to make it impossible to act in real-time on insights generated by sensors," says Francesco Radicati, senior research analyst with Guidehouse Insights. "Adding edge computing reduces latency and allows devices to filter only the necessary information to send to the cloud. 5G and edge computing work together as key ingredients to enable quick and seamless IIoT," he said.
The IIoT goal for businesses looking to enhance predictive system maintenance
IIoT has been a long-term goal of manufacturers and other industrial firms wanting to improve predictive maintenance of systems, reduce downtime, and reduce repair costs to improve process efficiency and asset tracking. Connectivity is one of the most difficult challenges to surmount in light of legacy systems never designed to be connected. According to a new report from Guidehouse Insights, 5G has the potential to solve connectivity problems by allowing edge computing devices to better share data with the cloud.
Private networks are another key factor in edge computing and 5G. They are expected to make it easier to deploy edge computing solutions to enable data-intensive use cases such as computer vision and virtual and augmented reality, according to the report. It also provides recommendations for how stakeholders can implement the technology to achieve greater efficiencies. An executive summary of the report is available for free download on the Guidehouse Insights website.