5G: the future of eSports and gaming?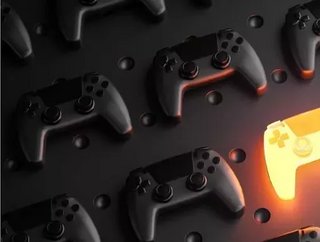 With the world currently in a pandemic, eSports is becoming increasingly popular and the development of 5G could be the way forward for gaming...
Since the beginning of the COVID-19 pandemic, sports of all types have had to be adapted and undertake some drastic changes.
One such change is the move to virtuality - from fan walls to referees and everything in between - the changes have affected everyone, and this is where eSports comes in. 
What is eSports?
"eSports" stands for electronic sports and refers to the world of competitive, virtual sports competitions and it is an industry that is quickly gaining popularity and recognition.
In 2018 it was announced the eSports may become an official Olympic sport, further added to its global fan base. Currently eSports competitions are most played in North America, South Korea, China, and Japan and
Competitions in eSports can take place between players located far across the globe and there are usually significant prizes for the winners. In the United States, players are referred to as athletes and there are some states where eSports is played in high schools. 
5G and the advancement of eSports
Multinational telecommunications company Ericsson is a firm believer that 5G can improve the eSports experience. 
Kevin Murphy, Vice President and Head of Ericsson Levant Countries and Global Customer Unit Ooredoo, says that one reason for this is due to 5G's capabilities,
The faster speeds and improved latency that 5G offers may be able to give players a competitive advantage as the overall speed difference of 5G is , and latency is reduced to five milliseconds for a quicker response time. 
The development of 5G along with Edge technology may also allow eSports games to be played on smartphones as well as monitors, making the series available to a wide audience, revolutionising the gaming industry as a whole.
Looking to the future
As the rollout of 5G continues worldwide, consumer revenues will likely increase,
Plans for major eSports hubs and centres have been announced and governments across the globe are investing in the series as a way to bring gaming, entertainment and innovation together.  
Countries such as the UAE and Saudi Arabia also plan to be involved as with consumer willingness to upgrade to 5G devices increases in the regions.