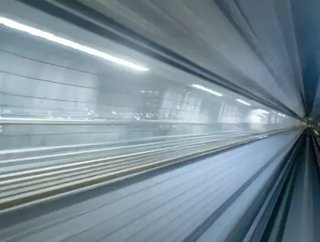 Whereas 4G transformed the world's digital industries, 5G is set to deliver a revolution across mission critical networks in physical space.
Given the fact that the total investment in 5G across the telecom sector last year came within a whisker of $2.7trn, it's easy at first to question why carriers are pouring such eye-wateringly large sums of money into networks that have, in many cases, been delivering download speeds that aren't really that much more impressive than those seen on 4G LTE infrastructure. 
Phil Siveter, CEO of Nokia UK&I, reminds me, however, that while faster download speeds and immersive VR experiences to keep his children occupied on long drives are where our minds naturally go when we think about the 5G future, these elements of the technology are only a part of the puzzle.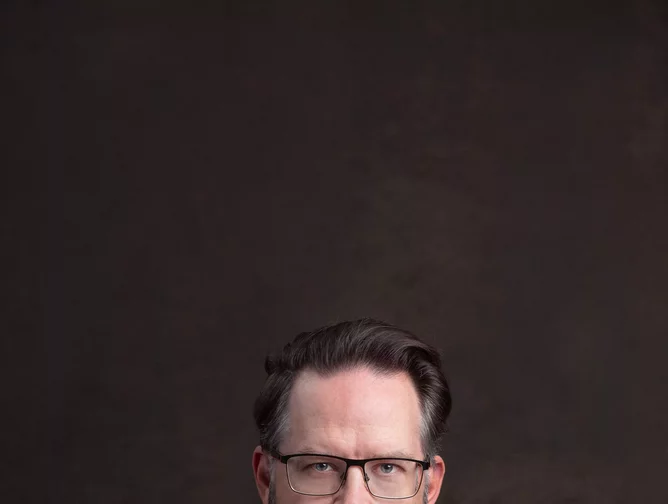 "There's no question. Over the last 15 years, we've seen a massive transformation of what you might call the digital industries, with things like online banking, streaming, and we're all consuming just about everything through the cloud. And we've seen a massive transformation of those industries as a result," he explains. "In some part, that's been underpinned by technologies like 4G. It's allowed us to access online banking using our phones, to be able to book restaurants and so forth." 
What we haven't seen, Siveter continues, is as much of a transformational effect on physical spaces. "But what we've not seen yet, is the same level of digital transformation in industries like transportation and manufacturing," he says. "These are the mission-critical industries - where lives are often at risk - and you need technology that can be trusted absolutely." It's in these spaces, where the power of 5G to improve automation, support more powerful forms of computing closer to the edge, underpinned by a greater level of IoT saturation than we've ever seen before, "is going to be really transformational." 
He stresses that "While 5G is going to be exciting for us as consumers, when we think about the importance of 5G as a transformational technology, it's going to be in those physical industries."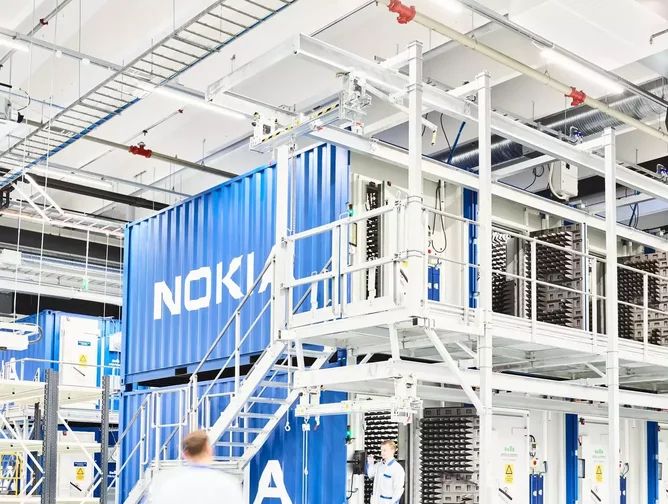 Driving Innovation 
In asset-intensive industries like manufacturing, supply chain and logistics, efficiency, productivity, and safety are all high priorities for operators. Stephane Daeuble, Head of Enterprise Solution Marketing at Nokia, explains that "These can only be achieved through incorporating technology such as automation and IoT, which are heavily reliant on robust, secure private wireless networks for success." 
In the UK, Nokia itself is helping to drive this transformation - recently partnering with US carrier Verizon and the Port of Southampton to deploy 5G as the foundation for IoT and machine learning applications to improve operations. More than £40bn worth of exports, around 900,000 vehicles, and millions of cruise ship passengers pass through Southampton every year, making it one of the UK's busiest hubs of maritime trade and travel. Until now, according to Verizon, the port's infrastructure has suffered from "poor wifi connectivity" and the loss of onsite data communications.     
The Verizon 5G platform, underpinned by Nokia's own technology, will provide the port with a reliable and secure private wireless data network across selected areas within the East and West Docks of the Port," allowing digital communications to be consolidated into a single platform, which is intended to reduce complexity and improve the resilience of the network, as well as reducing dead zones and opening up opportunities for new technology applications like drones and high-definition video streaming for maintenance and security purposes.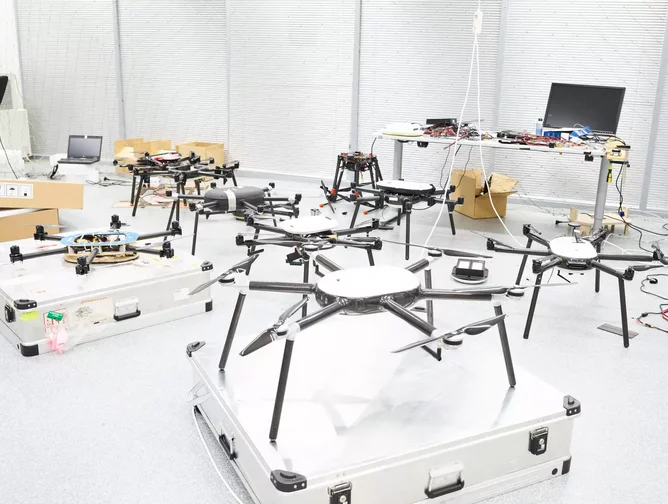 Nokia, both Siveter and Daeuble tell me, is also using 5G to power several autonomous vehicle pilots in the UK and beyond. In Finland, Siveter explains, a private, ultra-secure 5G network is being used to direct a fleet of "robots that are helping with the distribution of pharmaceuticals in a controlled and secure way." 
In the UK, Nokia is working with North "to fully automate a 40-tonne HGV vehicle, which would be controlled remotely by teleoperations," says Daeuble. 
Challenges to Overcome
Phil Baulch, who works as the Director of Technology and Innovation at BT, notes that the industrial drive for increased productivity enabled by 5G is stemming from physician industries' needs to overcome a number of key challenges.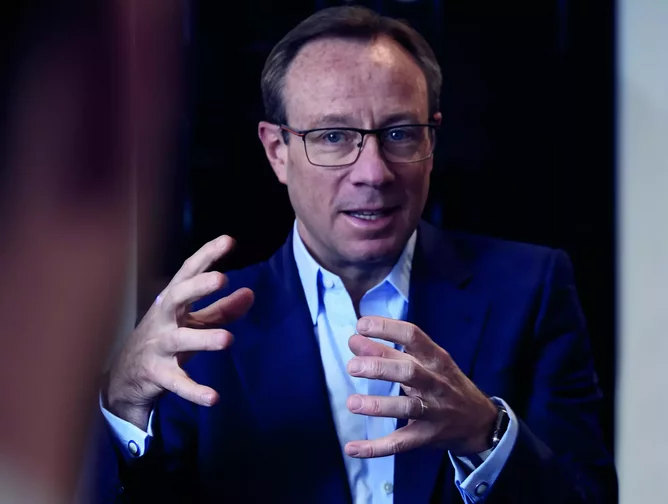 "This digital transformation is in response to a set of challenges which all manufacturers are grappling with. These pressures include increased global competition; the need to respond to constantly shifting consumer demands; and coping with significant skills shortages," he explains. However, according to Baulch, something as seemingly insignificant as a 1% efficiency gain "can make a real difference to overall performance. New automated processes enabled by 5G and complementary technologies are key to driving these efficiency gains." 
This is where the role of 5G in the modern industrial setting becomes a little clearer. 
"5G, when combined with automation and IoT, will empower manufacturers to connect many more devices and sensors and capture more data than is possible using 4G.  Thousands of sensors can be placed on equipment across the factory floor to monitor performance, with petabytes of data being carried across the 5G network, faster and more reliably than ever before," Baulch continues. "5G also delivers ultra-low latencies of ten milliseconds or less, which will be key to realising the fully automated smart factories of tomorrow. Ultra-low latency is critical for real-time data transfer and analytics. This capability will be powered by a combination of 5G, cloud, IoT, edge computing, AI and data analytics - enabling smarter decision making to optimise industrial processes. This will give manufacturers an instant, granular view of the performance of machines, systems and processes, allowing them to identify and solve problems quickly and effectively." 
Partnering with Industry 
Nokia and BT are both partnering across multiple industries and markets to deliver on the promise of 5G's potential in industrial settings. 
Nokia is partnering with Vodafone to deploy a 5G network for HORIBA MIRA's technology park in the UK, allowing them to test Vehicle-to-Everything (V2X) technology which will bring us one step closer to making driverless cars a reality. 
Nokia is working with  Omron and NTT Docomo in Japan to test 5G performance of self-navigating Autonomous Mobile Robots, which are designed to move material across challenging environments. This will improve productivity, production line agility and better support factory workers.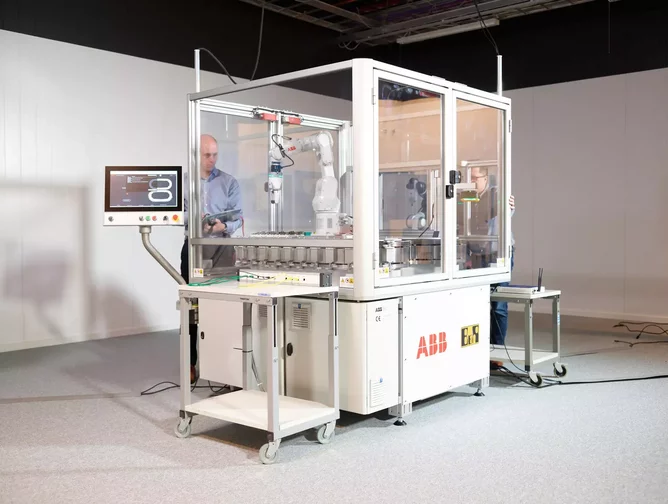 BT is partnering with W5G to accelerate smart manufacturing delivered through the UK's first live 5G factory installation. Baulch explains that, "As part of the partnership, we will manage the live 5G Private network for Worcester Bosch factory to deliver 5G, IoT, Edge compute and autonomous robots." The solution will boost productivity by using autonomous robots to transport products and materials. The installation of collision detection sensors connected over the 5G Private Network will also help to ensure health and safety on the factory floor.
BT is also working with Hyperbat, one of the UK's largest independent vehicle battery manufacturers, to significantly speed up the manufacturing process for hybrid and electric vehicle production in the UK. "This is a really exciting and world-first innovation," enthuses Baulch. "Alongside our partners, Ericsson, NVIDIA and Qualcomm, we're deploying a world-first 5G Virtual Reality (VR) 'digital twin' solution which allows remote teams in different parts of the country to connect, collaborate and interact using a virtual 3D engineering model." By enabling dispersed teams across design, engineering and manufacturing to collaborate more efficiently, the technology is set to accelerate the pace of innovation within the UK manufacturing sector
Manufacturing a Smarter Society 
By fully integrating 5G - and technologies like IoT, AI, automation and data analytics - into both the consumer and industrial contexts, Baulch explains that, "In order to create a truly smart society, we have to deliver what is called a digital fabric." In short, a digital fabric is the infrastructural foundation for the convergence of all the technologies mentioned above, a ubiquity tipping point for next generation communications technology that will, according to Baulch, " help drive better social and economic outcomes, such as inclusive growth, productivity, green recovery, and supporting better access to health services and the wellbeing of citizens." 
If, as Siveter puts it, physical industries can be transformed as radically by 5G as digital industries (like streaming, online banking and ecommerce) were by 4G, the cumulative economic and societal benefits have virtually limitless potential. "5G brings us greater levels of automation and control that are going to allow us to build the mission-critical networks to transform these physical industries. We're going to be able to deliver new levels of transformation for those industries, improving productivity and efficiency," he says. "There's no question that, when we think about the effect of 5G on those sectors, we can think about it as really changing the world."