5G creates RF Front End hurdle for smartphone manufacturers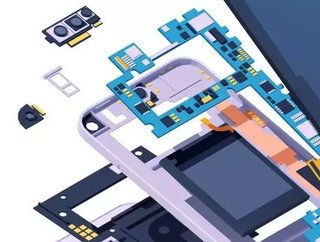 The added complexity of manufacturing 5G handsets could pose a challenge for many smartphone manufacturers...
A from New York-based tech advisory firm released on Monday has revealed a worrying trend for smartphone manufacturers. Researchers behind the report conducted an extensive teardown - an exhaustive analysis of hardware and software specs - of nine leading 5G smartphones. 
The results pointed to a new level of complexity in the RF Front End components of new handsets that could pose a challenge to many manufacturers. According to ABI, RF Front End content is moving towards full-level integrated modem-RF system designs, which will likely be the key to success as the market advances towards wider 5G adoption. 
"The 5G smartphone market is set to rapidly expand in the next 12 months, with many mobile vendors looking to quickly develop their 5G portfolios. However, a host of extremely complex challenges lie ahead for smartphone vendors, which they must overcome to fully realise the 5G demand explosion across all tiers," said in a .
What is RF Front End?
An RF Front End refers to the circuitry in a radio receiver circuit between a radio receiver's antenna input up to and including the mixer stage, as well as the of the transmitter. 
According to , growth of the RF Front End market is being driven by the exponential increase in the number of mobile communication devices worldwide, alongside the rise in data traffic due to data-intensive industries. The major challenge for RF Front End Module Market, the report finds, is the introduction of high frequency bands in handsets due to 5G adoption, which is also pushing the market to accelerate innovation. The key challenge for the market is the complexity of mobile RF front-end modules to support the advancing LTE standards.
RF Front End in a 5G world
ABI's report found that, upon examination of leading handset models, the move to 5G is requiring an integration of the entire 5G cellular system design into manufacturers' devices, from modem-to-antenna, addressing all aspects of end-to-end performance. 
This complexity level includes the integration and deployment of new 5G modem and RFFE components, features, and functionalities, leading to substantial changes in the design of mobile devices. "Smartphone OEMs are finding this change particularly challenging, as it makes their RFFE component procurement process and system design far more complex than ever. Unless adequately addressed, the burden brought about by the complexities of implementing 5G can lead to several issues, including lengthy product development cycles, more expensive devices, and huge constraints on device industrial designs," McQueen added.
The result is that several manufacturers are moving away from RF component assembly in favour of end-to-end 5G designs throughout the entire device. 
"Such a strategic approach has been carried out by few component suppliers in the market, thus far. Qualcomm is currently the only one able to offer an end-to-end product portfolio from modem-to-antenna, supplying products with end-to-end performance in fully integrated system designs," noted McQueen. 
"Third-party modem-RF system design will become a mainstream approach in support of many of the world's top smartphone OEMs to solve their 5G conundrum, also influencing decision-making across all technologies, so Qualcomm is likely to be joined by others if they can offer such turnkey solutions."