5G and standalone networks: Fuelling the 4.0 paradigm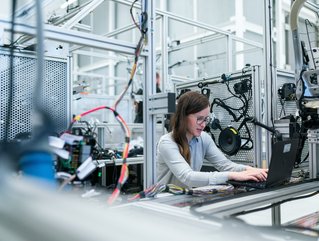 Hamish White, CEO of Mobilise, discusses the potential of 5G SA networks, the key to unlocking new use cases.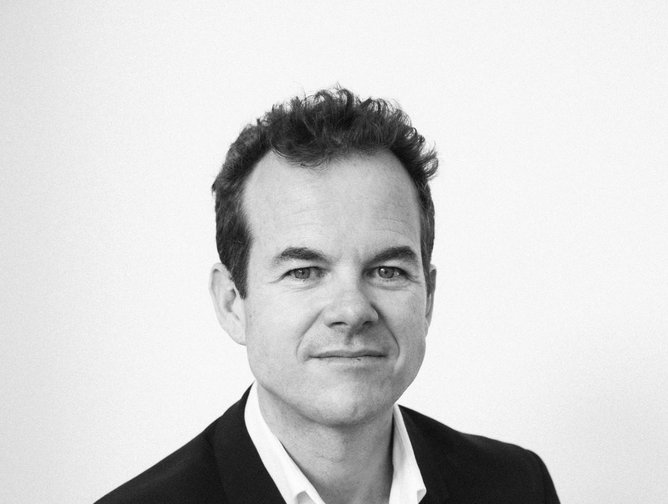 Telcos and consumers are well-versed in the high-capacity, low-latency, high-speed connectivity benefits of 5G for the consumer market. What's lesser known is that businesses can also unlock greater value with the rise of 5G standalone (SA) technology to access the increased levels of reliability, speed and communication coverage needed for smart manufacturing, also known as Industry 4.0. These attributes create new opportunities across many vertical industries including manufacturing, healthcare and automotive.
The advent of 5G has brought in the next generation of mobile services. Yet unlike previous generations, it is not only about faster speeds and connectivity, but also a shift in the business model with the emergence of two types of networks: Non-StandAlone (NSA) networks and StandAlone (SA) networks.
The key difference is the infrastructure that they use to provide connectivity: NSA networks build on the existing infrastructure of the 4G network, namely the 4G long-term evolution (LTE) core. While this approach unlocks some 5G capabilities, it still limits its potential. An SA network, however, benefits from a 5G core — the key to unlocking all the advantages of the technology.
The 5G system
It's important to look at 5G as a technology platform, rather than a just a network, that has three subsystems: Enhanced Mobile Broadband (eMBB), Ultra-Reliable and Low Latency Communications (URLLC) and massive Machine-Type Communication (mMTC). Each subsystem uses different features of 5G to offer services designed for specific use cases.
eMBB is typically involved in use cases that require high data rates to bring a faster, better user experience. As its name suggests, it builds on the use cases that 4G already covers, like high-speed mobile connectivity for consumers. Since eMBB doesn't typically add new features, but instead improves on existing ones, it's possible to deploy its use cases on an NSA network, with the 4G LTE core.
In contrast, 5G's other two facets — URLLC and mMTC — are mainly intended for enterprise-focused use cases that will require an SA network. SA networks are completely 5G, all the way from the core to the radio air network (RAN) to the end user device.
Real-time results
SA 5G networks unlock URLLC use cases, which cater to latency-sensitive connected devices. 5G provides sub-millisecond latency, and error rates that are lower than one packet loss in 100,000, making it over 99.999 per cent reliable. This is a huge upgrade from 4G, which sits at around 50 milliseconds latency, creating the opportunity for a new set of 5G URLLC enabled use cases.
Any application where data must be processed in real time will benefit from 5G URLLC. For example, in smart factories, machine to machine (M2M) communication needs to be instant for seamless automation, in augmented reality (AR) scenarios, robots must perform operations exactly as inputted, and in autonomous vehicle networks, vehicles must react to their surroundings immediately. It is here that the sub-millisecond latency 5G can deliver will make the deployment of these applications feasible from both a safety and commercial perspective.
One million device capacity
Another key facet of 5G that is unlocked through SA networks is mMTC. mMTC connects low-power IoT devices in their thousands, which is possible thanks to 5G's huge capacity upgrade. 5G mMTC supports connection densities of up to 1 million devices per square kilometre — up to ten times greater than 4G.
For example, this increased capacity enables 5G mMTC to provide the infrastructure required for smart cities to be able to connect devices equipped with sensors to manage an interconnected ecosystem where road traffic, refuse collection and electricity distribution can all be managed and made more efficient by processing, analysing and acting on data from sensors across the network. These applications require the network that they run on to have the ultra-reliable, highly available, and very low end-to-end latency qualities that 5G can deliver.
5G SA networks will not only provide ultralow latency for these applications, but also enables devices to operate in an expanded spectrum range. It is this wider range of spectrum use that greatly increases capacity, allowing for more connections per square kilometre, removing limits on the number of devices that can be connected to the network.
Adopting new technology, especially when still in early stages, can be a risk. But getting ahead is crucial. Mobilise offers consultancy on 5G strategy and its proprietary GTM framework is adapted for 5G, offering a modular suite of end-to-end support services that help operators to smoothly transition from 4G to 5G, build a new infrastructure including RAN, OSS and BSS, as well as solutions on how best to maximise the benefits of data, analytics and AI.
Although early 5G adopters have primarily focused on NSA deployments leveraging their existing 4G assets, it is clear that with new and improved use cases appearing across a whole range of industries, it's not enough to just recognise the opportunities of 5G. Moving to an SA architecture and implementing the technology required is essential to capitalise on 5G's capabilities and unlock its full potential.