5G and edge computing: the $500bn opportunity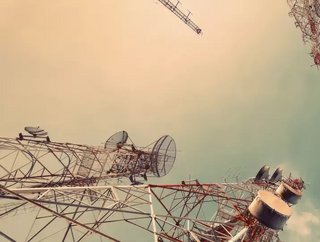 Ian West, Head of Technology, Media and Telecommunications at KPMG UK, breaks down the effects of digital transformation and COVID-19 on the 5G edge.
Digital already had huge momentum – and then COVID-19 came along. The need for digital models and services is now enormous across sectors, and with it the demand for connectivity and new-generation 5G is set to grow exponentially too.
At the same time, we're seeing the emergence of edge computing, which is moving processing power ever closer to the user, delivering the benefits of speed and latency to applications we will increasingly rely on.
The 5G+Edge combination
The combination of these two – 5G+Edge – is a powerful prospect indeed. It offers the potential to dramatically improve bandwidth and latency, delivering the 'everywhere, anytime' communications the world has been promised. Indeed, Gartner research shows that the proportion of enterprise-generated data processed outside a 'traditional' centralised data centre or cloud will leap from 10 per cent in 2018 to 75 per cent by 2025. 
This is an exciting prediction that showcases the benefits of the low latency of edge computing and the lightning speed of 5G - making 5G and edge computing one of the most powerful technology synergies ever.
$500bn market across just five industries
The 5G+Edge ecosystem is built on four pillars: connectivity (the area of most obvious interest to telcos), hardware, software and services. Analysis from KPMG and IDC estimates that the combined addressable market across these pillars to five key industries alone will be worth more than US$500 billion globally by 2023 – a dramatic increase from an estimated $361bn in 2019.
Connectivity alone is only a modest fraction of the total – approximately 11 per cent, or US$55 billion. It's a sobering prospect for telcos. The dire economic impact of becoming a 'dumb-pipe' is real and requires immediate action for those not already positioned to benefit.
Industry focus
So, which industries are set to benefit most from 5G+Edge transformation and where should telcos direct their focus? 
Industrial Manufacturing
The world is moving towards highly autonomous factories, where sensors analyse data from every corner and AI continuously adjusts production to meet fluctuating demand. Predictive maintenance, 24/7 asset monitoring, minimized downtime and improved safety – these are all features of future manufacturing. The result will be higher quality products that can be produced faster and at lower cost, with less waste, lower maintenance, material and energy costs, and a more sustainable, low-emission environment. The benefits of 5G and edge computing to the manufacturing environment are compelling. We see industrial manufacturing as the second biggest beneficiary amongst our five industries, to the tune of $206.4bn.
Connected Healthcare
Healthcare will arguably be one of the biggest beneficiaries of better data and AI. Whether in the hospital or out in the community, patients can be monitored constantly via sensors that collect and analyse health information and alert physicians and caregivers. The outcome of technological advances can include improved care, better quality of life, at lower cost. Hospitals and clinics meanwhile can get better value from expensive assets with less downtime. The healthcare sector has done an astonishing job during this pandemic. We believe 5G and edge computing will help track infections across the population and provide real-time insights that can minimise spread and protect health workers.
Intelligent Transportation
There's a lot of buzz around the potential for smart cities. Data from sensors can tell transit operators about performance and problems. Traffic management is made easier with real-time updates, which in turn inform travellers and their navigation systems. It's a vastly improved experience for everyone, with fewer delays, faster journeys and enhanced safety. Cities need advanced connectivity to incorporate such changes and meet the demand of businesses and citizens. There's no doubt that 5G and edge computing can help usher this in.
Environmental Monitoring
Urban and rural landscapes are under threat from extreme weather and pollution, and governments must also protect their citizens from potential terror threats or chemical attacks. Effective monitoring helps detect signs of harm and enables quick mitigation. Increasingly, the world will rely on monitoring and detection to keep citizens, organisations and supply chains safe and secure as well as help minimise interruptions to daily life. 5G+Edge can deliver the technology to enable this to happen.
Gaming
The biggest single market amongst our five industries – at a colossal $236bn globally – cloud-based gaming is a massive worldwide phenomenon that is growing in popularity at a breathtaking pace. The emergence of AR/VR is creating incredibly vivid and realistic experiences that require world class connectivity to function at the highest level. Gamers require ultra-fast connectivity and very low latency to support advanced graphics and content streamed to multiple players simultaneously. 5G and edge computing will literally take gamers into a new reality, and it's one that has everyone in the ecosystem excited.
What does this mean for telcos?
Telcos' traditional revenue sources currently barely tap into the huge potential of 5G and edge computing. Proactively investing in capabilities within, and beyond, connectivity will be vital to secure a greater portion of the value.
To make the most of the opportunity, telcos must firstly identify the use cases of 5G+Edge where they are best placed to play – and then consider the following steps: 
Protect the core offering

Establish improved connectivity around key sector use cases 

Build multi-service propositions (fixed and mobile) to cater to different industries' needs 

Invest in 5G capabilities that support specific use cases 

Diversify capabilities 
Invest in skills and capabilities to support the rollout of 5G+Edge

Collaborate with industry peers to get the most from what 5G+Edge can offer 
Embedded connectivity 
Seek M&A targets to plug any gaps in hardware and connectivity infrastructure  
Provide more end-to-end services 

Rather than focusing on point solutions which don't always consider the end-user, offer more end-to-end services for particular use cases 

Explore strategic M&A targets that will boost the user experience 
Thinking big…
After the 2008 global financial crisis, the businesses that have become today's big tech players invested in becoming amazing digital organisations while others hunkered down. When conditions stabilised, the tech giants were poised and ready to deliver an exceptional digital experience for their customers – and have continued to grow at an amazing pace ever since.
Telcos now have the potential to do the same by investing in 5G and edge computing. It really is a once-in-a-generation opportunity.