5 Mins With: Anthony Holmes of Cambium Networks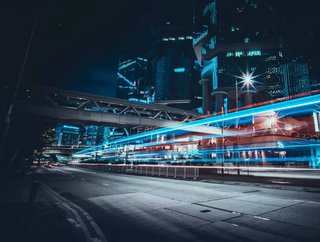 We spend five minutes chatting to Anthony Holmes, Vice President of Engineering at Cambium Networks about the difference between 4G and 5G, and more
How are Cambium Networks affecting bridge and digital divide in their active markets? 
Around the world Cambium Networks have been instrumental in bridging the digital divide across various environments. These range from tribal communities in the Western United States, to Dartmoor and Exmoor in the UK, and countries across Africa. Where these cases are similar is that Cambium Networks has leveraged fixed wireless access and Wi-Fi technology to deliver reliable connectivity affordably and quickly.
Within tribal communities in the Western United States, Cambium Networks have deployed fixed wireless broadband and Wi-Fi solutions to deliver high-speed internet access. Since 2020 Cambium Networks has worked with local partners to provide affordable wireless connectivity to 11 remote tribal nations in California, Washington, New Mexico, Arizona, and Oregon. Working with EnerTribe, Cambium Networks has been able to deploy fixed wireless broadband connectivity over the 2.5 GHz, 3 GHz, CBRS and 5 GHz frequency bands, along with Wi-Fi access to members of the Yurok, Karuk and Hoopa tribes in California.
These deployments have helped to connect schools, healthcare facilities and the entire community to reliable high-capacity broadband, helping to close the digital divide. Previously, these tribal communities were some of the least connected groups in the US, but through these deployments, these communities have been able to access wireless and use this to develop their local communities and economies.
In the UK Cambium Networks has worked with wireless internet service provider Airband to improve wireless and Wi-Fi connection for homes and businesses across rural Devon and Somerset. Under a local government partnership, Connecting Devon and Somerset (CDS), Cambium Networks helped to implement affordable and high-speed broadband in the South of England. Previously, these rural areas did not have access to reliable connectivity. However, currently, using Cambium Networks' fixed wireless solutions means that households and businesses can access connections of up to 30 Mbps. Through this deployment, over 13,000 homes and business across North, Mid and West Devon have access to an improved wireless connection.
In Africa Cambium Networks have partnered with Tizeti Network Ltd. to deploy and accelerate the use of Express Wi-Fi. Initially focusing on Nigeria, the programme was expanded to Ghana due to its success. Previously, approximately, 200 million people had poor broadband access, but this partnership has delivered over 70,000 GB of traffic per day to its subscribers in Nigeria. Despite low levels of investment in fibre network infrastructure, the deployment of fixed wireless technology running on solar power meant that coverage could be expanded quickly. It also means that the operating costs associated with the installation and maintenance of the equipment is reduced. This helps to address the issue of affordability, which has prevented many in the region from being able to have access to broadband.
Challenges involved in rural and remote infrastructure rollouts
A challenge when rolling out wireless infrastructure in rural and remote areas is the lack of investment and funding, to create or improve the telecommunications infrastructure. Rural and remote economies are challenging, and it may not provide a commercial incentive for companies to invest in infrastructure in these areas.
How does 5G differ from 4G?
Whilst higher speeds delivered by 5G will provide great benefits, it is the extra capacity that 5G delivers over 4G that will make a real difference. The extra capacity allows for media rich, next generation edge applications, both in homes and the enterprise. Millimetre-wave spectrum such as 28 GHz and 60 GHz will deliver high-speed edge connectivity with meshing capabilities. By allowing more data to travel on the same frequency, at a higher speed, there is the potential to unify machine-to-machine real-time communications standards and drive progress throughout the entire Industrial Internet of Things field.
Other trends they see intersecting with this space
Some people have recently suggested that interest in mmWave is waning, but this belies that way that Mobile Network Operators and Internet Services Providers are using the technology. Millimetre-wave is increasingly being used as a replacement for fibre infrastructure, helping to expand the availability of reliable gigabit-capable broadband without timely and costly planning and digging for cables.
Millimetre wave technology may not fit everywhere, but it is a proven solution for extending fibre networks for residential and enterprise access. It is expected to support campus area networks in enterprise, industry, and education. Millimetre technology is also capable of delivering efficient multi-gigabit speeds to smart city networks. Mobile operators are also using 60 GHz for transport of small cells deployed at street level. The proliferation of 60 GHz networks across these spaces shows that millimetre technology is still very much part of the future.